A Short Season
NTI has been challenging for students and teachers. It has also been hard for sports to start up again. On top of their school life changing athletes had to make a few changes to be able to play again. With all of the guidelines and restrictions the Fern Creek High School football team still managed to have a season. When talking to the team they seem really happy to be back. 
In his third season, Junior Duvan Fraga, the team's offensive wide receiver is happy to be back. 
"When I'm with the team it makes me feel like I have brothers". He is one of the leaders on the team, constantly helping even when it's not needed. So far Fraga's season has looked really good. This year he was named All District.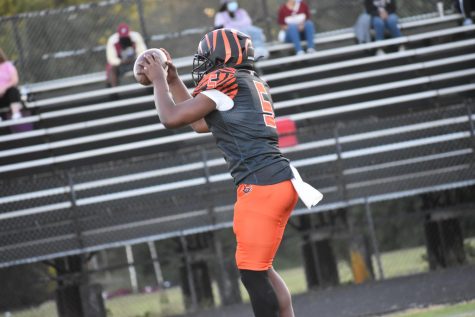 Fraga isn't the only player who feels like the team is family. Sophomore Lamar Fuller Jr. Lamar is in his second year playing for Fern Creek. "This team feels like family and they have helped me become more of a man," Fuller said. "It feels weird to be back but good at the same time".
Junior Elijah Robertson also stated that the team has helped him. "The team has helped me grow since freshman year. They have helped build my confidence up," he said. "I'm really going to miss the seniors when they leave."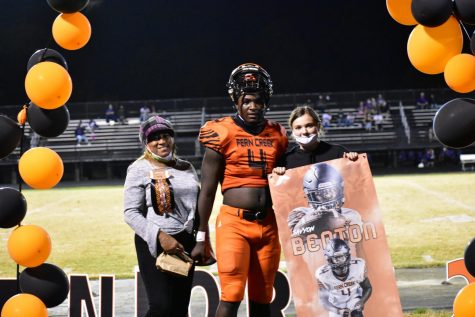 It is an interesting year to be a senior on the team. Sayvon Benton is one of the seniors on the team. He was eager to get back out there. This was his last season playing, but he does plan on playing in college."This is not how I wanted my senior year to go, but at least I got to play," Benton said.
This team genuinely cares for one another. The athletes stated that Coach Abell has had a big impact on them, and that they have supported and encouraged several people.
Unfortunately Fern Creeks football season has been cut short. Due to someone testing positive for Covid-19 on the team. Fern Creek ended the season winning two out of their five games.