Harry Styles Receives Backlash On Recent Vogue Issue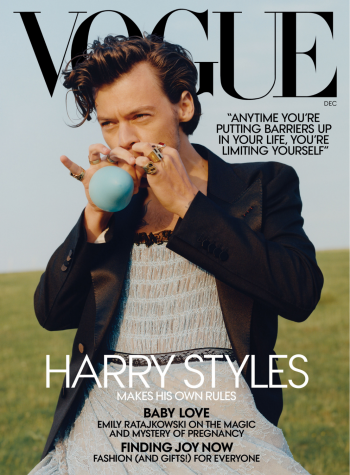 Last week, US Vogue's December issue was released. "Adore You" singer and former One Direction band member, Harry Styles, is the current cover for the magazine.
History was made as Harry Styles became the first man to grace the cover of Vogue solo. Previously, only 9 men had been featured on the cover of Vogue. Styles can be seen pictured by photographer Tyler Mitchell in a variety of different outfits from the brand Gucci, many of which include dresses and skirts.
Despite such a historic event for the magazine and musician, many people were quick to express their concerns with Styles wearing "feminine" clothing. One outfit in particular is the height of all the controversy. Styles is photographed wearing a blue Gucci dress and a black blazer.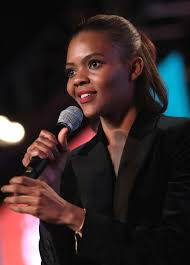 Candace Owens, author and blogger, had plenty to say about the picture. She took to twitter to say:
"There is no society that can survive without strong men. The East knows this. In the west, the steady feminization of our men at the same time that Marxism is being taught to our children is not a coincidence. It is an outright attack. Bring back manly men." 
Immediately following her tweet, fans and many other celebrities came to Harry Styles' defense. The overall trend of responses basically summed up that clothes don't define whether a man is "manly" or not, nor is the idea of manliness the same in 2020 as it was centuries ago. 
One celebrity in particular, Elijah Wood, star of Lord of The Rings,  responded back to Owens saying, "Masculinity alone does not make a man…In fact it has nothing to do with it."
Angered fans also began tweeting Owens pictures of other male celebrities wearing dresses over the years to prove that this style is not anything new. Candace Owens took to twitter again to respond that "I'm impervious to woke culture. Showing me 50 examples of something won't make it any less stupid."
Harry Styles isn't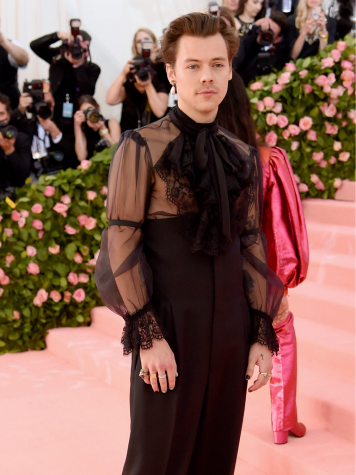 ashamed of his shoot with Vogue despite all the backlash he's received.
In recent years, the "Fine Line" singer has experimented with all kinds of clothing styles. Within all of his fashion choices, he has blurred the line between feminine and masculine clothing to create his own style that includes both.
Harry Styles expressed his passion for gender inclusive clothing in his Vogue issue. "Clothes are there to have fun with and experiment with and play with. What's really exciting is that all of these lines are just kind of crumbling away. When you take away 'There's clothes for men and there's clothes for women,' once you remove any barriers, obviously you open up the arena in which you can play", Styles said. 
Despite some negativity that has sprung as a result of this shoot, there is no doubt the impact it has made is huge. Whether people support "manly" men or just letting men dress how they want, Harry Styles has established himself as a face of gender-neutral fashion.