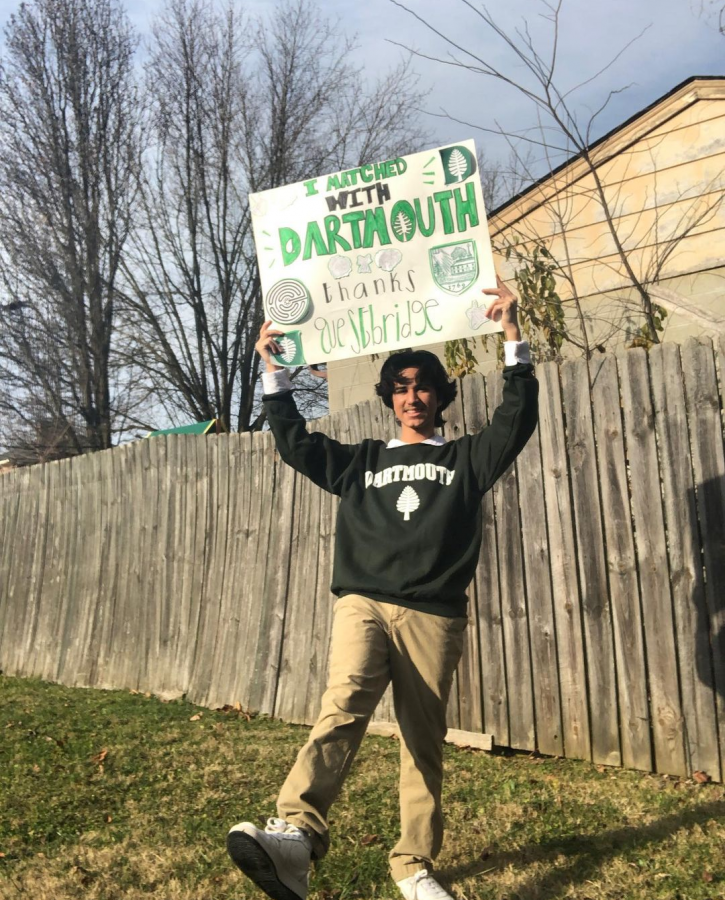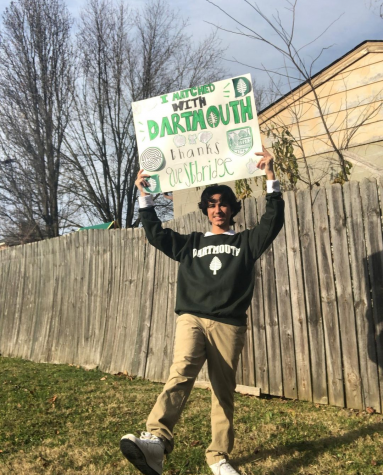 Omar de la Osa is a senior in the Ivy Plus academy. He is involved in band activities including marching band, pep band, and jazz band. He is also a part of quick recall, KYA and KUNA, and Books with Buddies. Omar just recently became a Questbridge match with Dartmouth, one of the eight ivy league schools in the country.
What is something you've learned in the last 4 years that you wish you knew coming into high school?
Something that I've learned that I wish I knew, is the importance of you motivating yourself. You will have people to lean on, but at the end of the day, if you're not there to lean on yourself, then you can't assure anyone else will be. You and yourself only can cause your wildest dreams to come true!
How did you feel about the whole college search process and applying to college?
I was so scared because I knew that there was no way my mom could afford college. I thought I couldn't chase my dreams, as I knew I couldn't guarantee the money would be there . Through programs like Governor's Scholars and Questbridge as well as hard work, I was able to earn a full ride to an Ivy League college, which I never would have thought possible!
What was the Questbridge process like, and how nervous were you for your match?

I was so nervous, but in my head I knew I'd be bummed if I didn't match so I didn't build myself up too much. Results came out at around 2pm, and I didn't open them until around 8pm when I was at work, next to my peers. The whole process was a lot of writing and deep reflection on my past, and it was also me looking back at what I had built during high school — who I had become, and how I'd changed from when I first stepped through the front doors. When I saw I had matched to Dartmouth, I had no idea how to feel other than shock.
You're involved in many things. What is one club you are passionate about and why?
One program that I am very passionate about is the Student Y-Club! Not only did I build unbreakable bonds with my peers and friends around the state, but I found the voice I never had. In speaking up in front of thousands of people to present my bills and arguments, I found my confidence, and shed the nervousness that had held me back so many times before. Additionally, I wouldn't trade the rush of creating legislature and debating while eating popcorn in Ms. Kovacs room for anything in the world!
What has been the highlight of your high school experience?
When I think of Fern Creek High School, I am swarmed by memories. The diversity, the classrooms, the snacks, the lectures, but what I will remember the most is the teachers. The fervor with which Mr. Baker taught us how English and rhetoric connects into our daily lives, even through the angles of pictures. Or how Ms. Gohs and Ms. LaRosa went out of their way to deliver snacks to our houses, making sure we were ready for our AP Test. How during our first year, so many of our teachers made class interesting, like Ms Hubbard, and how Mr. Blakeney always goes above and beyond in his instruction. Even now, through a computer screen, the teachers at Fern Creek find a way to connect, to create, so that we stay intellectually curious, and succeed past our own expectations. As I leave Fern Creek, I realize that what I will miss most, is the teacher's dedication, and the importance that they placed upon us, the next generation.