Students Weigh in on Return To School
Governor Andy Beshear recently issued an executive order that recommends all school districts in the state of Kentucky to return to the classrooms. Both preceding and following the executive order, there has been controversy over this topic. The two most prominent opinions include the following:
Students need to be back in the classroom in order for student success. Staying at home means no structure and a lot more difficulty learning the content students need to be learning. Returning to the classroom would also improve students' mental health after being stuck at home for roughly the past year.

Returning to the classroom for just two months seems pointless after being online for close to a year. Students have created their own school routines at home and messing with these routines to go in person for such a short period of time will only cause more chaos while also putting students, teachers and admin at risk of getting COVID-19.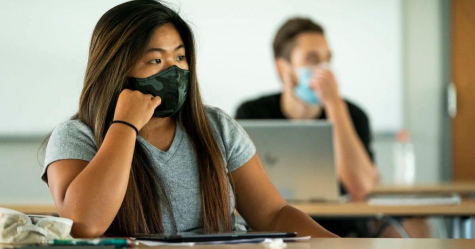 Fern Creek students had a lot to say about the new executive order to go back in person.
Fern Creek junior Kylie Kays is leaning towards wanting to stay at home for the remainder of the 2020-21 school year. She said, "Since we only have school for a short period of the day, learning from home gives me more time to do my work efficiently." She also believes, "Learning from home as an upperclassmen is a great experience for what college will be like. Most of your work in college will be done at home or in your dorm."
On the other hand, Fern Creek junior Taylor Brundidge is wanting to go back to school in person for the rest of this school year. She said, "I definitely want to go back. NTI has been really difficult mentally and I am starting to lose motivation for everything."
Taylor seems to be in the same boat as a big portion of JCPS students. I created a poll on Instagram asking students if they would rather go back in person or stay online for the rest of the year. The results came back with 57%, of 210 voters, wanting to go back in person.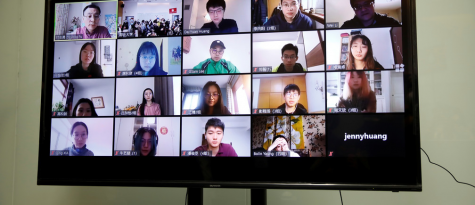 Students like Keiajah Yates feel like this decision should be made based on what grades students are in. Keiajah said, "I feel like they should send back specific grades that are about to leave their current school and move up to a new school. Fifth, eighth and twelfth graders should be able to go back in order to be able to prepare for the new school year that is coming.