Educators in Kentucky Get Vaccinated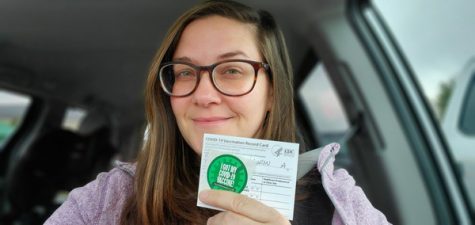 When the doses for the new Covid vaccines became available, the hope for students, teachers, staff, and others across the country to get back to in person learning seemed like a growing possibility. Up until vaccinations, an estimate of when it would be safe to go back to school was not possible to assume. On February 4, Fern Creek High School's very own teachers and staff took the first step towards in-person learning by getting their first dose of the Moderna vaccine.
Synchronous learning was cancelled for the day so Fern Creek's staff were able to make the trip to Broadbent Arena to get their vaccines from 8-12. "The process of getting vaccinated was pretty easy for most of our staff. For the first shot, we were all scheduled at the same time for the same day. The Health Department actually created the schedule and sent e-invites to individual staff members", said FC principal, Dr. Nicolas.
As the staff arrived at Broadbent, they drove into the arena where they waited in long lines to get vaccines. When it was time to get vaccines, all they had to do was roll down their car door windows and then quickly get their shot. During the second vaccination day, it took less than an hour to get all of the FC staff vaccinated. "It was really well-organized and easy to understand what to do", Dr. Nicholas said.
With teachers and staff members all over Kentucky getting fully vaccinated, plans to go back to in-person instruction became reality when the Jefferson County School Board approved a back to school plan on February 25. Students and families have the option to either remain on a virtual learning option or return back to school. High school students will be able to return, starting April 5, going two days a week.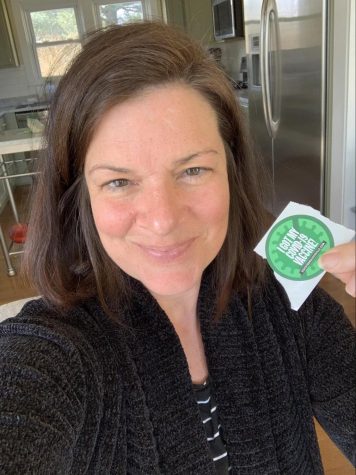 "I hope the rest of the year can be a time of re-connection and renewal. We know that students have needs- both academic and with their health and wellness- in numbers that we have never seen before. We are working hard to get ready to meet those needs and to help continue our mission of learning for all." -Dr. Nicolas
One of Fern Creek's science teachers, Lauren Niemann, is glad to have been given the opportunity to get the vaccine. "To me, getting the vaccine is the small role I have to contribute to the wide vaccination effort of citizens to help limit the spread of covid in communities", she said, "Getting our lives back to a semblance of normal, including safely returning to in-person school, requires community spread to be reduced drastically." 
Two weeks of being off of school last year turned into what will be over a year away from being in the classroom. Despite such a long and challenging year for all, teachers and staff at Fern Creek are glad to finally get back to school and slowly transition into a sense of normalcy.