Wakanda Forever: Remembering Chadwick Boseman
Many have seen the hit Marvel movie "Black Panther". The prince of Wakanda, T'Challa, gained the throne and fought for it after his father's death. T'Challa was played by the iconic Chadwick Boseman who sadly passed away on August 28, 2020.
Boseman had been battling colon cancer since he was diagnosed four years ago. From the movies 42, Marshall, Get On Up, No one on the outside knew of his condition. He kept filming between chemotherapy and surgeries, since that is what he loved to do.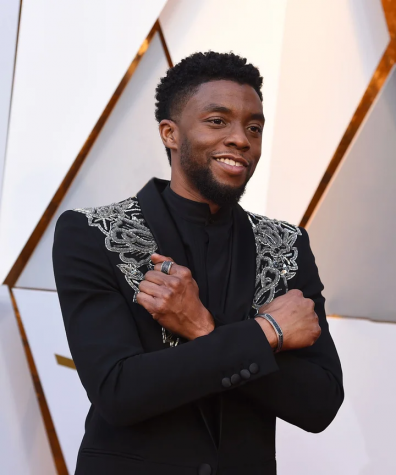 In 2018, King T'Challa came to life, bringing such inspiration to many people. Boseman said that it was his honor to be able to play that role. Now, across different social media platforms, different tributes are being made for Boseman. On TikTok, people are creating a tribute dance to the song "Pray For Me' by The Weeknd, which was featured in the movie.
Mickey Sanders, a senior at Fern Creek says he is one of the biggest supporters of Boseman. The Black Panther had a big impact on his life.
"I never had a favorite actor until him. I always felt we were similar in ways. He was a competitive guy, but someone who could also be chill." Sanders said.
Sanders also talked about how Boseman's laughter and constant smiles were things he really liked about him. It was another way he would try to be like him; someone who was very well put together.
People are continuing to remember Chadwick Boseman. Disneyland has since made a tribute to Chadwick Boseman in the Downtown Disney district. An artist by the name of Nikkolas Smith has created a mural and unveiled it on September 24th, with the words 'Long Live The King' written across it. He is survived by his loving wife and his parents. Boseman's heart and passion for film will always be remembered as the king who fought for his country in the Marvel universe. Wakanda Forever.