Black History Month: Five Hidden Figures
Black History Month is dedicated to learning and celebrating the achievements and contributions made by African Americans throughout history. However, many are overshadowed and ignored in favor of more famous people such as Martin Luther King Jr. and Rosa Parks. While they played significant roles in history, there are also thousands of others who have made significant contributions. Here's a list of 5 black women and their accomplishments.
Gladys West
Gladys West was born on October 27, 1930, in Sutherland, VA. Her parents were farmers but she wanted to leave the fields. She was ambitious and excelled in school, she later secured a scholarship that allowed her to attend Virginia State College, where she majored in mathematics.
Her list of degrees includes a Bachelor of Science degree, a Master of Science in Mathematics, a Master of Arts in Public Administration degree from the University of Oklahoma, and a Doctor of Philosophy in Public Administration from VA Polytechnic Institute and State University. 
She worked as a programmer at a naval base in Dahlgren, VA. She later became the project manager for the Seasat radar altimetry project. Her detailed and accurate mathematical model of the Earth as a geoid helped lead to the invention of the GPS. Without her research and precise calculations on satellite orbits, the groundwork for the invention of the GPS would not exist. Her contributions in the STEM field revolutionized technology, but her contributions were unrecognized. With the help of her sorority sisters, West was finally recognized for her role in the invention of the GPS. In 2018 she was inducted into the U.S. Air Force Hall of Fame.
Mae Jemison
Mae Jemison was born in Decatur, AL on October 17, 1956, but grew up in Chicago, Illinois. When she was only 16 years old, she enrolled at Stanford University and graduated in 1977 with two undergraduate degrees in chemical engineering and African-American studies. She later attended Cornell University and received her medical degree from there. 
After serving as a doctor for the Peace Corps, she applied to NASA's astronaut program and was selected as a candidate out of the 2,000 applicants. On September 12, 1992, she became the first black woman to travel into space. Jemison, along with six other astronauts, orbited around the Earth 126 times aboard the Endeavour. This would be her first and last space mission as she resigned from NASA in 1993 to start her own company.
After leaving NASA, she founded The Jemison Group Inc. in 1993 and The Dorothy Jemison Foundation For Excellence in 1994, which she named in her mother's honor. One of the projects started by the foundation is The Earth We Share, an international science camp for 12-16 year olds. She later became a professor at Dartmouth College and Cornell University. She's a strong advocate for science and her programs and foundations have helped minority students get involved in science. 
Jemison's achievements include dozens of honors and awards as well as honorary doctorates. Some of her honors and awards include the 1988 Essence Science and Technology Award, 1992 Ebony Black Achievement Award, 1993 National Women's Hall of Fame, 2004 International Space Hall of Fame, and the 2017 Buzz Aldrin Space Pioneer Award.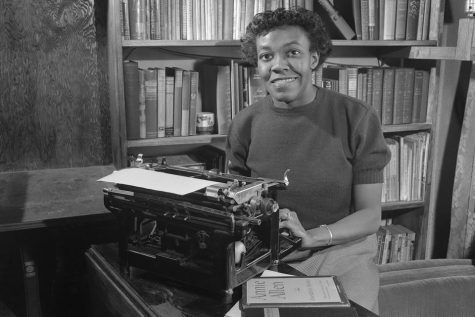 Gwendolyn Brooks
Gwendolyn Brooks was born in Topeka, KS on June 7, 1917. She began writing when she was a teenager and was a frequent contributor to The Chicago Defender by the time she had graduated from high school. In 1936, she graduated from a two-year program at what is now known as Kennedy-King College. 
In 1944, two of her poems were published in Poetry magazine, a year later she published her first poetry book with Harper & Brother's, A Street in Bronzeville. She received support for her book from the author, Richard Wright. Her book was a success and earned critical acclaim, she was also named one of the "Ten Young Women of the Year" in Mademoiselle magazine.
In 1949, she published her second book, Annie Allen, and won the 1950 Pulitzer Prize for Poetry and became the first African American to win a Pulitzer. 
Brooks received over a dozen honors in her lifetime, some of them are the 1969 Anisfield-Wolf Book Award, in 1976 she was inducted into the American Academy of Arts and Letters, in 1981 Gwendolyn Brooks Junior High School in Harvey, IL was named after her, in 1988 she was also inducted into the National Women's Hall of Fame, and in 1995 she was presented with the National Medal of Arts.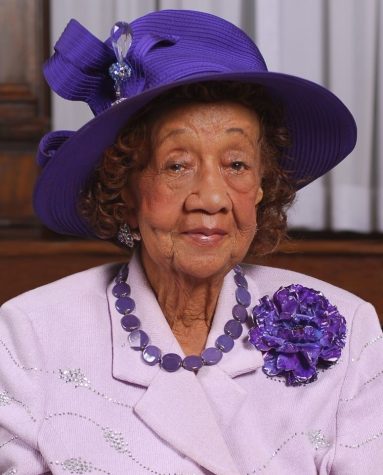 Dorothy Height
Born in Richmond, VA on March 24, 1912, Dorothy Height would go on to become a civil rights and women's rights activist. She focused on issues that African American women were facing: voter awareness, illiteracy, unemployment, etc. 
Height was rejected from Barnard College in 1929 because they only accepted two black students per year. She then enrolled at New York University where she earned her undergraduate degree and her graduate degree in educational psychology.
Height was an active member of the Young Women's Christian Association and served as an Acting Director in 1938. In 1958, she became the president of the National Council of Negro Women. While she was still working with the YWCA and NCNW, Height was also involved in the Civil Rights Movement. She was even considered one of the "Civil Rights Six", but her role was largely ignored by the press due to sexism. 
Height organized Wednesdays in Mississippi along with Polly Cowan and also worked to organize other gatherings and protests. She received the Presidential Medal of Freedom for her work in 1994.
Her list of honors and awards includes the 1986 Candace Award for Distinguished Service, 1993 Spingarn Medal from the NAACP, in 1993 she was inducted into the National Women's Hall of Fame, 2001 National Jefferson Award, and in 2010 the Benning/Dorothy I. Height Neighborhood Library was named in her honor.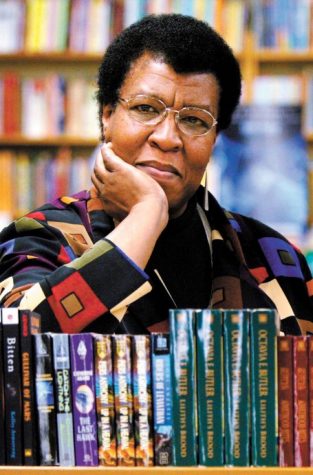 Octavia Butler
Octavia Butler was born on June 22, 1947, in Pasadena, CA. She was an avid reader as a child and began writing her own stories, and with the help of her junior high school teacher, she submitted her first manuscript to a science fiction magazine.
She enrolled at Pasadena City College and during her freshman year, she won a school-wide essay contest. She graduated in 1968 with an associate of arts degree with a focus on history. After graduating, Butler worked temporary jobs that were more flexible so that she could take writing courses.
Butler eventually published her first book series that was later known as the Patternist series: Patternmaster, Mind of my Mind, Survivor, Wild Seed, and Clay's Ark. She took a break while writing her series to begin writing Kindred, which would become her best-selling novel. Her novel Bloodchild was also a success and won multiple awards including, the 1985 Hugo Award, the 1985 Locus Award, and the 1985 Science Fiction Chronicle Award for Best Novelette. In 1995, she made history and became the first science-fiction writer to win the John D. and Catherine T. MacArthur Foundation "Genius" Grant (with a $295,000 prize). In 2010, she was inducted into the Science Fiction Hall of Fame for her contributions to science fiction.